Storage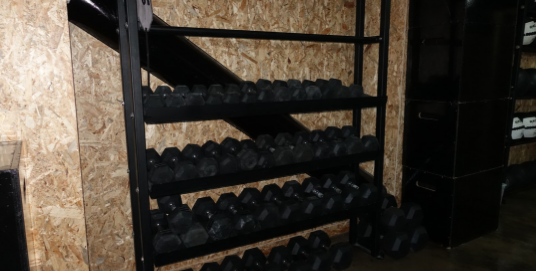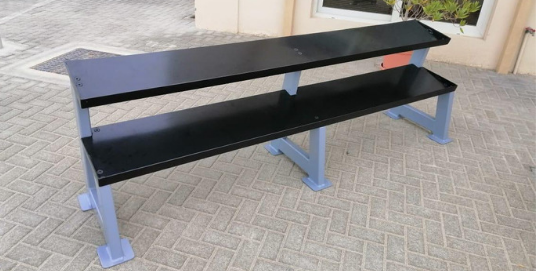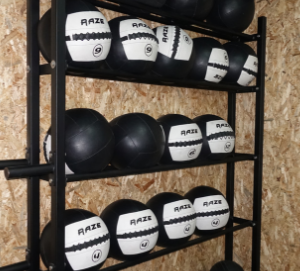 Storage
2 level/3 level Liftdex storage racks offers a great start for any gym. Capacity purely is up to you when requiring our racks. You can play around with the design and have each layer fit each purpose. The choices are endless!
Liftdex Storage System is made in the UAE from 2x2" high tensile steel, and can be easily expanded in both length and height as your gym's demands increase. All material is powder coated to customer' preference.
Tradex multi Storage
Liftdex Multi Storage Shelves are designed for use exclusively with our 2-Tier and 3-Tier multi Storage racks, allowing the utilization of to cover the gym space efficiently. We can offer to connect easily to existing storage units, allowing the design to fit all purposes.
Liftdex is recognised for providing top quality Dumbbell and its sets in the entire lands of UAE. We believe Dumbbells are a crucial part of a gym and a worthy partner of every gym-goer. It is for the reason we have introduced a new-fangled concept for the fitness freaks delivering quality Dumbbells. Whether you are searching for Dumbbell set with rack or Dumbbell weight rack, we have it all.
Features of the dumbbell sets offered by us
Versatile – The dumbbells and the racks are highly flexible, giving enough approach to the user. It helps the user in targeting the muscle or body area that needs attention. The rack can be associated with small, big, medium and any size of weights. Based on the body, size and movements, the rest of the things can be administered.
Heavy-duty – You can choose any kind of dumbbell set, including Rubber Dumbbell set, which is a quick fix for every exercise or movements. It is used for storing appropriate gym equipment with no option of loosing or spinning.
Variety – We also offer a wide range of sets such as 3-tier or 2 tiers Dumbbell rack that can be used to make optimum utilisation of resources. Also, it can be united with the active storage areas for other gym equipments if any.
Secure - Dumbbells placed in the set will not change its position on its own. The terror of storing a dumbbell in your home or office will wipe off. Furthermore, there is no probability of anyone being hurt and injured by the misplacement of the same.
End up browsing about Dumbbell stand in UAE from now, as you will be provided with the best quality only at Liftdex. Our dumbbells are related equipments will effortlessly fit with your gym needs and even with your pocket too.